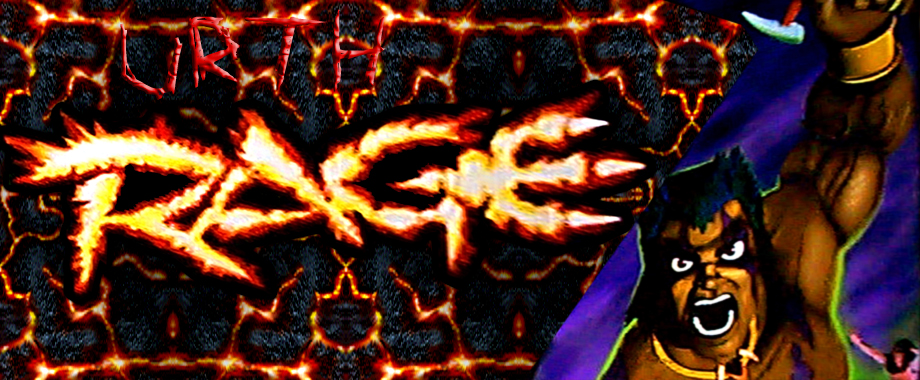 Back To Portal Home Games MAME4Rage2 Glitches Downloads
MAME4Rage2 is a fork of the MAME emulator specifically designed to run Primal Rage 2. This is the official page of MAME4Rage2 so it is best to download it here then anywhere else.
WARNING! DO NOT DOWNLOAD MAME4Rage2 FROM ANY OTHER SITE OTHER THEN HERE AS THIS IS THE ONLY OFFICIAL DOWNLOAD AND LOCATION OF THIS EMULATOR!

System Requirements
The following requirements are based on my computer so your MMV but this is just to show what kind of PC runs MAME4Rage2 at full speed:
CPU: Intel Core I5 7200u or better
OS: Windows 10 64-Bit
(Need 32-Bit? Go to historical downloads and get MAME4Rage2 V0.4)
Latest Version is: 0.4R1
Download Latest Version
Source Code Changes:
Click Here to Download
The following are the source code changes in MAME4Rage2 V0.4R1 use with MAME 0.221 Source Code.
Historical Versions
WARNING: THESE VERSIONS ARE OLD AND SHOULD NOT BE USED FOR PLAYING PRIMAL RAGE 2 PROPERLY PLEASE USE THE LATEST VERSION ABOVE FOR BEST EXPERIENCE!
Click here to see older versions of MAME4Rage2